Serving the Largo, Florida area
---
Join Our Plumbing Team
Now taking applications for plumbers and plumbing assistants.
---
---
---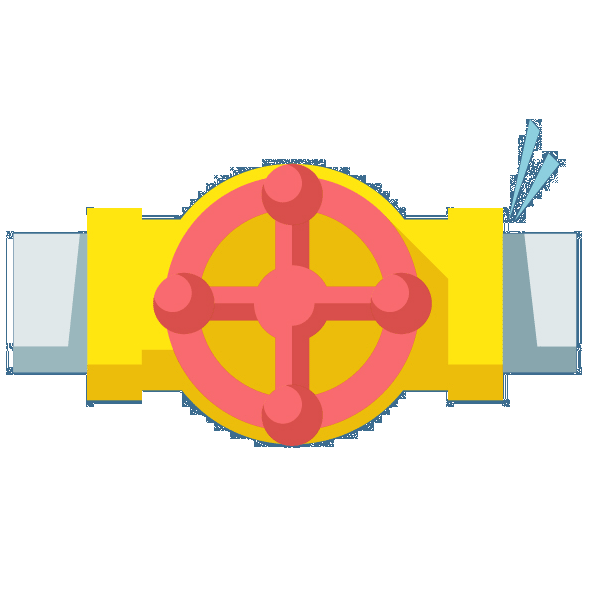 Emergency Service
On Call 24/7
---
---
---
---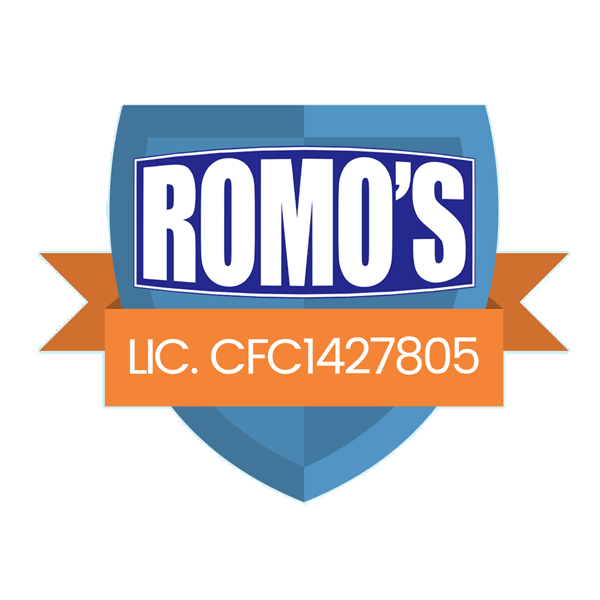 Licensed & Insured
Experienced Master Plumber
---
---
---
---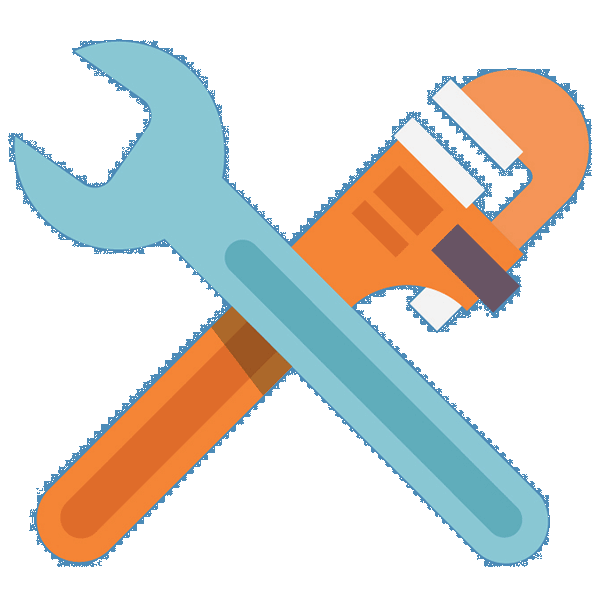 Free Estimates
For Fixes & Improvements
---
---
Largo, Florida Plumbing Services
---
---
With more than 20 years experience, this family-owned and operated business sets the industry standard for service and expertise.
Reliable

Trustworthy

Knowledgeable

Qualified
Call (727) 463-3393
---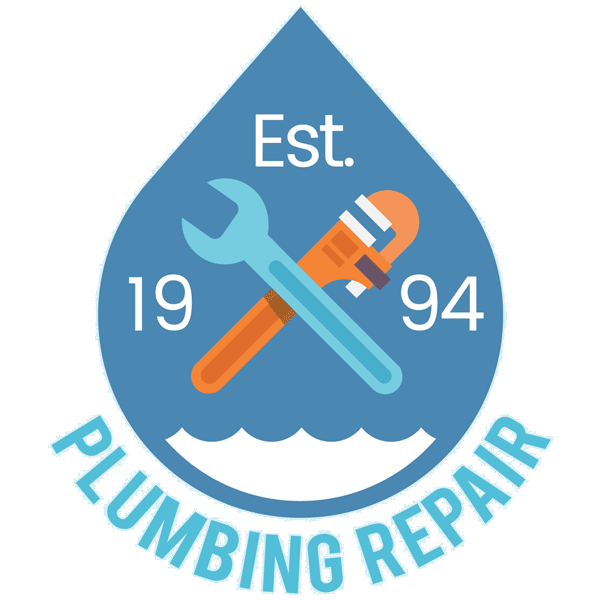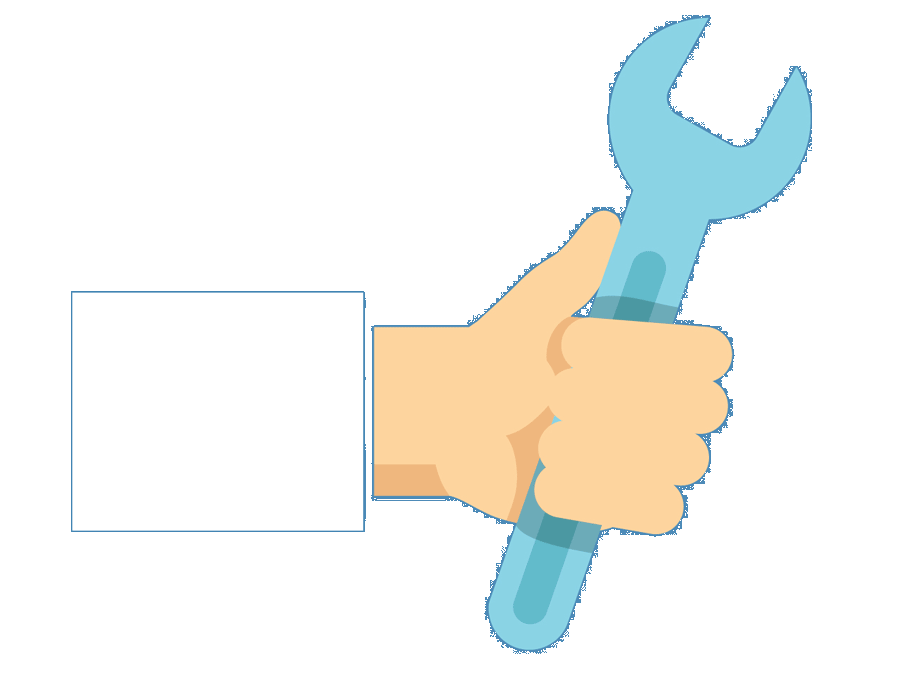 ---
Your Plumbing Team
Romo's plumbing technicians serve Largo, FL and vicinities with quality, skill, and old-fashioned values. From the real person who answers the phone to the technicians who come to help, everyone is knowledgeable and friendly.
How can you know? You won't see the hours of keeping current with codes, permits, warranties, and new products. You'll just see that the job is done right, backed up, and fairly priced. And that's really what you want to know!
Great service and very good prices. Everyone I spoke to was very helpful, and I would definitely recommend to anyone looking for plumbing services!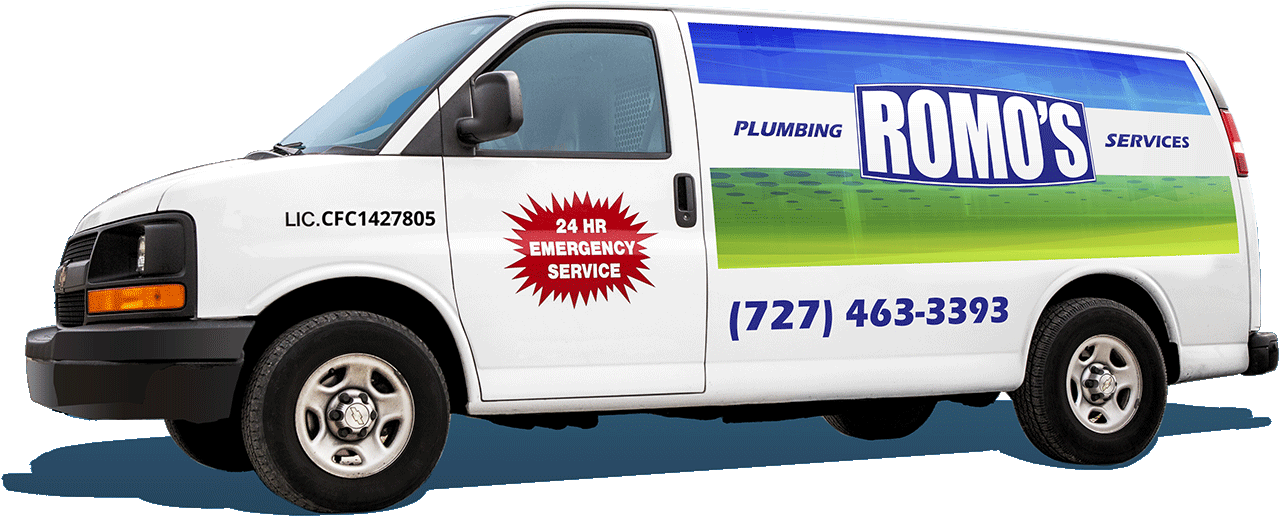 Plumbing Services
Romo's Plumbing A/C, Inc. is your go to plumber in Largo, FL for all of your plumbing and emergency needs. We excel in a number of plumbing services making for a well rounded professionals who are eager to help you.
Call (727) 463-3393
---
Sinks & Faucets

Garbage Disposals

Water Softeners

Pipe Work

Septic Tanks

Storm Drains

Water Heaters (Tank & Tankless)
Sewers & Drains

Fixtures & Fittings

Showers & Bathtubs

Toilets

Water Lines

Bathroom Remodeling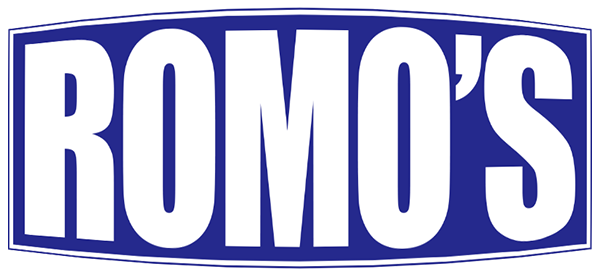 Pinellas County, Florida
Plumbing Service - Residential & Commercial
Interior & Exterior - Repair, Service, and Install
I would like to say that my every experience with Romo's Plumbing has been nothing but a positive experience. I have been using this company for a couple of years and they have replaced several furnaces for rental homes and clients homes for me. They show up on time and complete their jobs on time. Their prices are extremely competitive. They give a good value for the service provided. This contractor is very professional and I would recommend them.Olga J. - Happy Customer

Just a note of thanks for the work you have completed on both our guest shower, master bath and home in Wesley Chapel. Your staff has been very professional and knowledgeable in fixing all of the problems. I am very glad that we found your company. Just letting you know, others that we have recommended your services to have commented nothing but accolades in regards to your workmanship. Once Again, Thank You for all you have done and looking forward (should it be necessary) to using your services in the future. Peter E. - Happy Customer

I am so grateful to Romo, Zack and John (and Angela) for working with me to diagnose the underground problems with aging sewer pipes, and then working so hard to get both my bathrooms up and running. The service was impressive and the cost was very reasonable. I can recommend these folks with no hesitation. Romo's Plumbing earned at least 6 stars from me this week. Elizabeth France

I called Romo on a Sunday after discovering a leak coming from the water line into the refrigerator. Romo answered the phone promptly (on a Sunday!) and was very helpful and patient in helping me find the cutoff valve to that water line. The next morning he sent someone out to the house to alleviate the problem. He also was very helpful in recommending a contractor for a non-plumbing issue that I was experiencing. Courteous, professional and efficient....a very satisfying experience. I highly recommend Romo's Plumbing. Gerald Wesner

Romo's Plumbing is excellent. Very knowledgeable, friendly with great customer service. Already have told my neighbors about them. Had a problem with my gas hot water heater. Romo's came out very quickly to solve the problem.Polly Hewitt

They were fast and friendly. I was working midnights and I had called another plumber which required me to say awake for hours waiting for him, just to be told they could not come. I called Ramos and he had someone the next day. In the end I needed an AC person instead and in turn the service guy recommended another great company. Problem fixed same day.Lisa Z

Thank-you for Justin of Romo's for coming to help us with our plumbing leak. We had contacted several plumbers who backed away when they found out the leak was in a pipe that was down into the cement floor of the garage. It did not scare off Justin. He came by within two hours after I had called him, He returned first thing the next morning. The hot water line coming out of the water heater was repaired in a few short hours. He did a great job, with such a friendly and professional confidence.Donna S

I came upon Romo's; where the term "Old Fashioned Service" caught my attention. I can't say enough about Romo and the team. I found them to be personable, prompt and very professional. And I was never made to feel that my job was inferior to the ones they usually handle. I will call them in a minute if I have any plumbing problems in the future. And will certainly recommend Romo's Plumbing to my friends.Joan MacDonald

I called for an estimate for a water softener and Romo's had the most reasonable price. Men showed up as promised and did a fantastic job! I couldn't be happier with the service or the price. Will be using them again. By the way, soft water made such a difference!Donna Salvaggio

Josh did a good job ... repairing the plumbing leak in our garage wall. I have done this myself many times, and Josh did it right with the correct parts. He was congenial and did not mind that I watched every step. I will keep an eye on the repair for a few days and report back only if there is a problem.Gordon Bremer

I had a shower head that was leaking. They were very prompt and said I needed a new cartridge. The price was fair and Romo's staff were very polite. Great experience.Tom

Second time I have used Romo's Plumbing. Fast, courteous , and professional. I will definitely use them again.James Tentes

Romo's plumbing had extensive knowledge of the procedures we were working through, additionally their industry expertise was unmatched. Every conversation I had with them was professional and courteous. The price was also reasonable and the repairs were flawless.Andrew Davis